About Us
Fido's was born out of a love for animals and a need in the community for an excellent animal care provider. From one woman's desire to see a positive environment for dogs, Fido's has grown into one of the top choice's for training and daycare in Stratford.

Fido's playground opened May 7, 2007 and has been in its current home on Monteith since 2009. An open concept 2500 sq ft playroom provides freedom and fun for your dog to roam; while allowing you to see into the space where your puppy is during the day. The fully enclosed 1000 sq ft outdoor space also allows ample space for your family member to run around.

Fido's playground is owned and operated by Cheryl Mayberry a certified canine training behaviorist and Canadian pet dog trainer. She continues to serve her customers with the best in canine behavior training and psychology by attending seminars, classes and conferences from the likes of Dr. Ian Dunbar, Patricia McConnell Ph.D and many more outstanding positive dog trainers.

Fido's playground is a place for dogs to come and make friends while learning proper socialization in a safe and secure environment. Dogs of all shapes and sizes play together like they've been living together in the same house for years. And if you need a little extra help with your dog, whether it's basic training or behavioral issues, Fido's provides a wide variety of options to suit.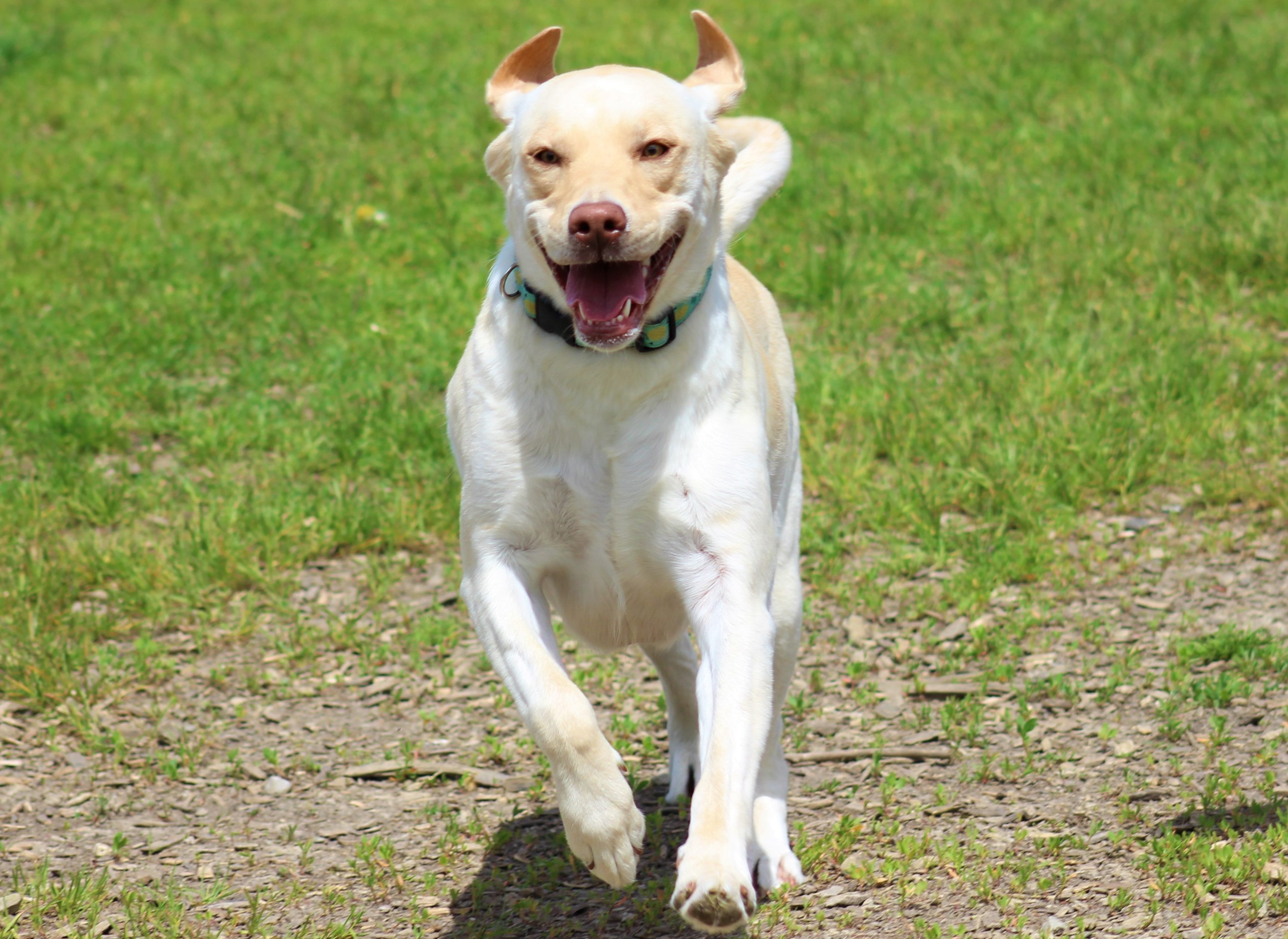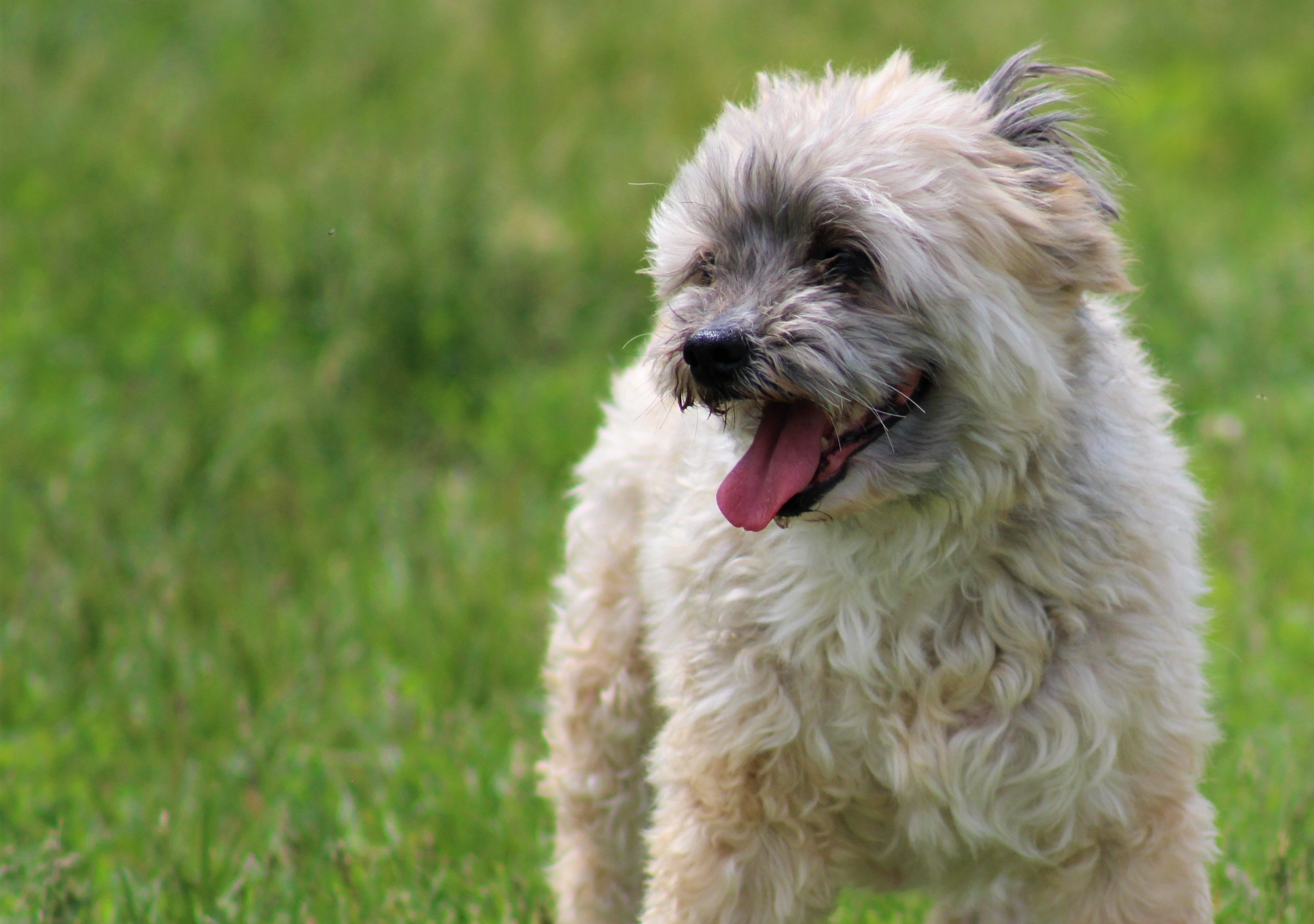 Your one stop doggie shop
DAYCARE
Dog socialization is just as important as human socialization. They need friends and exercise just as much as we do. Fido's offers Full Day and Half Day daycare
TRAINING
Whether you want puppy classes, obedience, help with walking or one-on-one behavior training, Fido's tailors training to your needs
SHUTTLE
Available for the Stratford Area, we pick your pup up and take them home. One way and round trip options available.
$10 round trip, $5 one way
PAWDICURES
Get your dogs nails trimmed while they play! Pawdicures $10
RETAIL
Fido's offers food, treats and toys for your convenience. Ask about the brands we carry in store.
Daycare
Fido's is open Monday to Friday 7:30am to 6pm for your daycare needs. Extended hours change for Holiday periods. Dogs get a good day of indoor and outdoor play with toys, playground equipment and of course plenty of friends!
FULL DAY
5+ hours of play for $25

Full day package: 10 days for $250, 11th day free
HALF DAY
1- 5 hours of play for $17

Half day package: 10 days for $170, 11th day free
Training
Your dog deserves the best. Fido's is a fully certified canine behavior training facility. We offer a variety of classes and packages to help your dog develop and grow in an ever changing world.
BASIC LEVEL 1 TRAINING
6 week class to learn the foundations of dog training with a combination of lure reward and positive reinforcement. The class addresses puppy biting, chewing and crate training. As well as jumping, barking and manners. Tricks, mat work and walking are also included, all while having a fun enriching time with your dog. Starting at $200
FIDOS PUPPY PAWS IMPRINTING
New to Fido's, Puppy Paw Imprinting is a class that offers daycare and training together. For puppies aged 7 weeks to 6 months, each puppy gets 4 weeks of daycare socialization 3-5 days a week with 2-3 training sessions a day and 1 weekly socialization visit downtown to train them on outdoor etiquette. Space is limited. Call for more information.
WALKING 101
6 week walking class to help your dog navigate outside distractions and on leash meetings
RALLY-O AND SCENT WORK
For dogs who need a challenge and mental stimulation. Call for more information.
New Clients
Becoming a Fido's dog is simple and easy! To ensure every guest is safe, happy and well cared for, we need to get to know you and your playful friend.
1. Download our New Client form to your computer and fill it out prior to coming in for a tour.
2. Contact your vet office for your dog's vaccination records. We require all our guests to have Rabies, DHPP (Distemper, Hepatitis, Parainfluenza and Parvo). Bordetella is optional. All guests must be spayed or neutered by the age of 7 months. You can also have your vet send vaccinations to fidosplayground@gmail.com
3. Come in for a greet and tour with your dog!

*no new client greets will be done on Fridays*
Contact us
Have questions? Give us a call at 519-508-FIDO (3436)
Visit us at 141 Monteith Ave, Stratford ON
Or send us a message below